There is no related products to display.
There is no related products to display.
Why Donnay Xenecore Racquets?
We specialize in arm friendly tennis racquets for tennis elbow relief. Our racquets offer better

than any other brand's. This is due to Xenecore's unique solid construction. Competition's hollow racquets can't compete with our stability, power, and control of our solid-core racquets.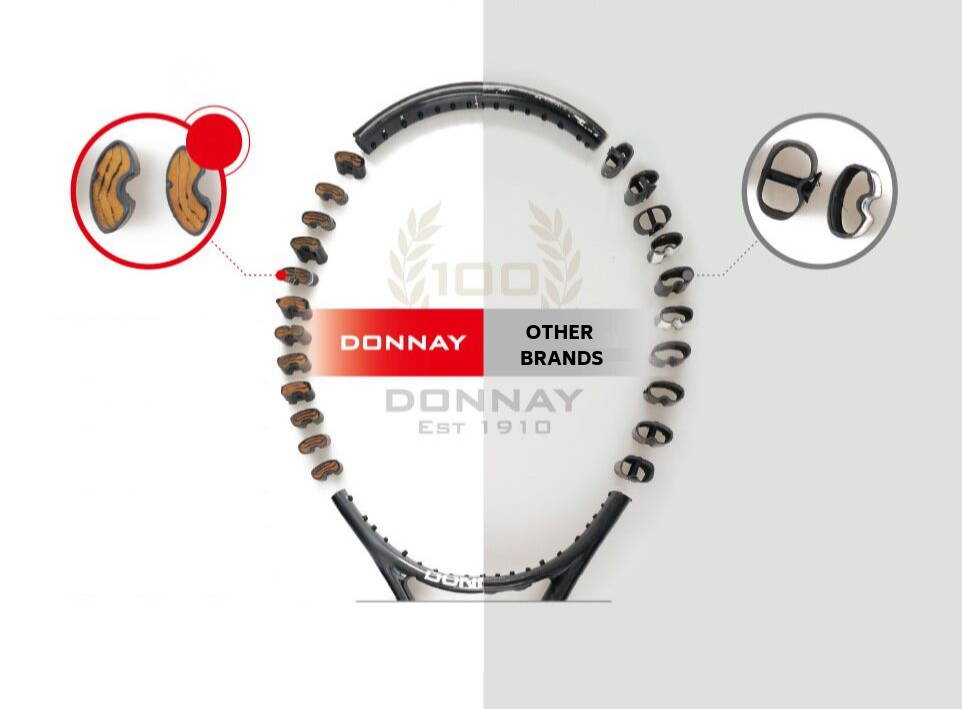 **We are the only brand with this High Density Foam like material filling the entire inside of our racquets.
7 -time Grand Slam Champion Chooses Donnay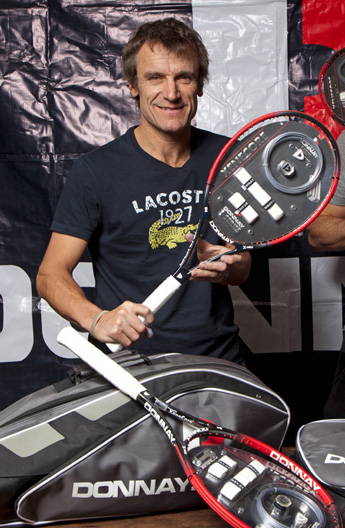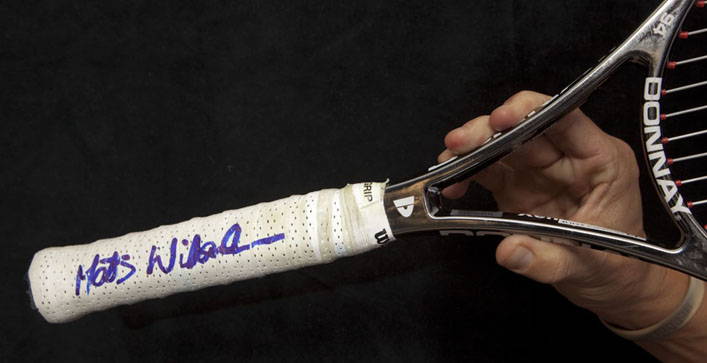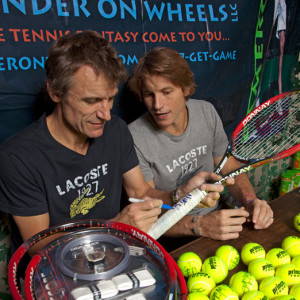 "I like the look of it which is very important to me and i like the way it feels to hit a ball with it because it's solid and flexible. It has feel but it's solid. i don't like stiff racquets because I have a lot of racquet-head speed." More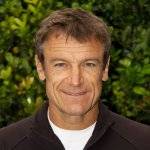 Mats Wilander
7-time Grand Slam Champion
How are Donnay Xenecore racquests made?

The conventional racket is made by inflating the carbon fiber frame under pressure by putting air into the end of the racket handler like a balloon.Donnay racquets are not made by air pressure, but by heating multiple microcapsules inside the carbon fiber frame and the microcapsules are inflated to fill the inside of the frame with pressure.
Xenecore is patented in 50 countries.
Xenecore provides Superior Shock & Vibration Absorption, results inNO MORE chronic Tennis Elbow, Shoulder or Wrist Injuries.No other brands are making such a claim, or offereing a satifaction warranty, for if they did, they would be taking racquets back as fast as they could sell them.

of recreational & club members, who have been playing tennis for more than a year suffer from some kind of arm injuries in their playing career. The cause of the arm injuries can be due to improper tennis form, but the fundamental causes are mostly attributed to SHOCK & VIBRATION caused by hollow racquet frames made by other brands.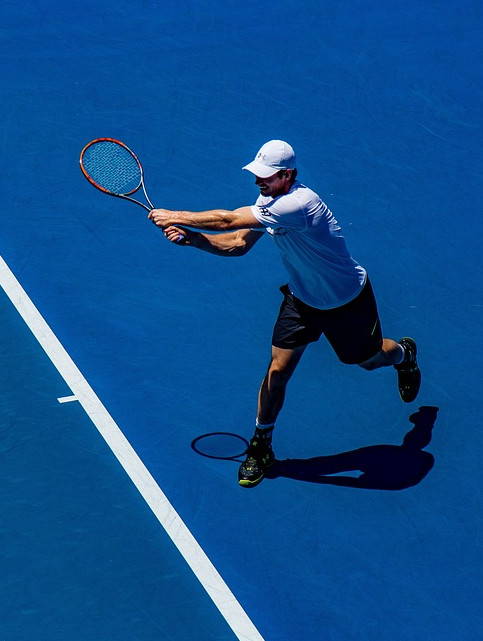 caused from the impact is transmitted through the hollow cavity to your hand resulting in unwanted injuries. Countless professional players are quitting tennis due to wrist, elbow, and shoulder injuries! Also, If the racquet frame is hollow, it is less stable, causing racquets to twist from the impact resulting in less ball control.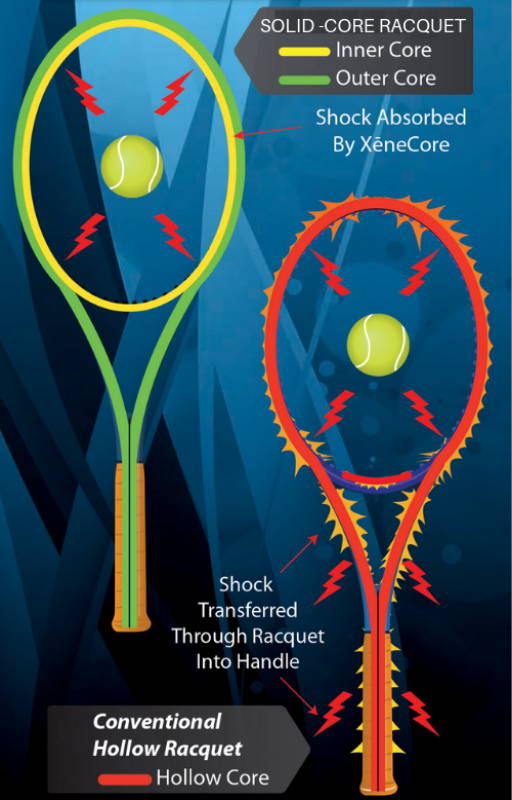 When the inside of the frame is filled with our multicore technology, the vibration is reduced up to 70% compared to other racquets. This prevents elbow injuries, and the stability of the frame is increased for more power and control on your shots.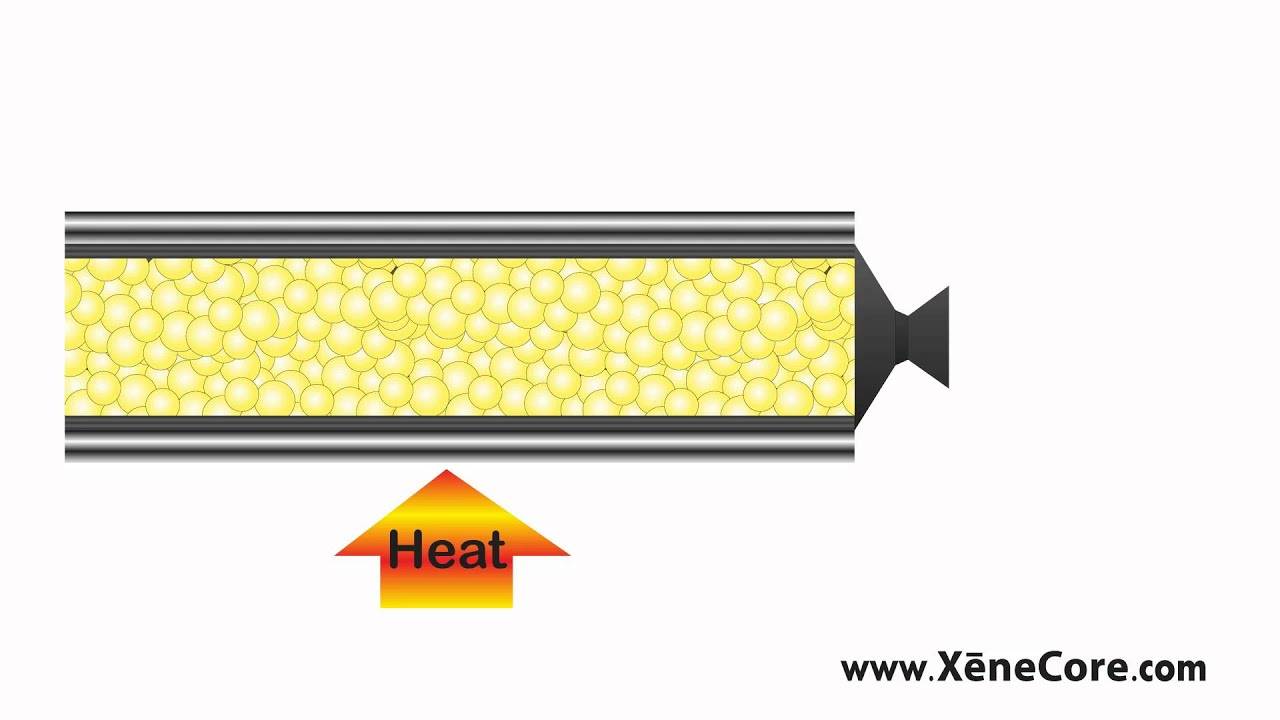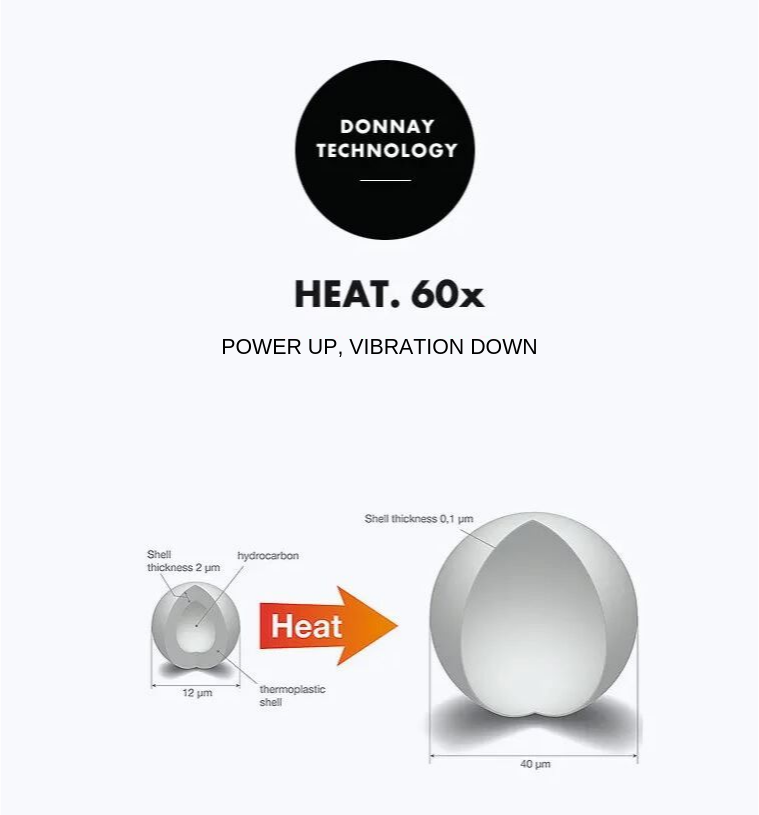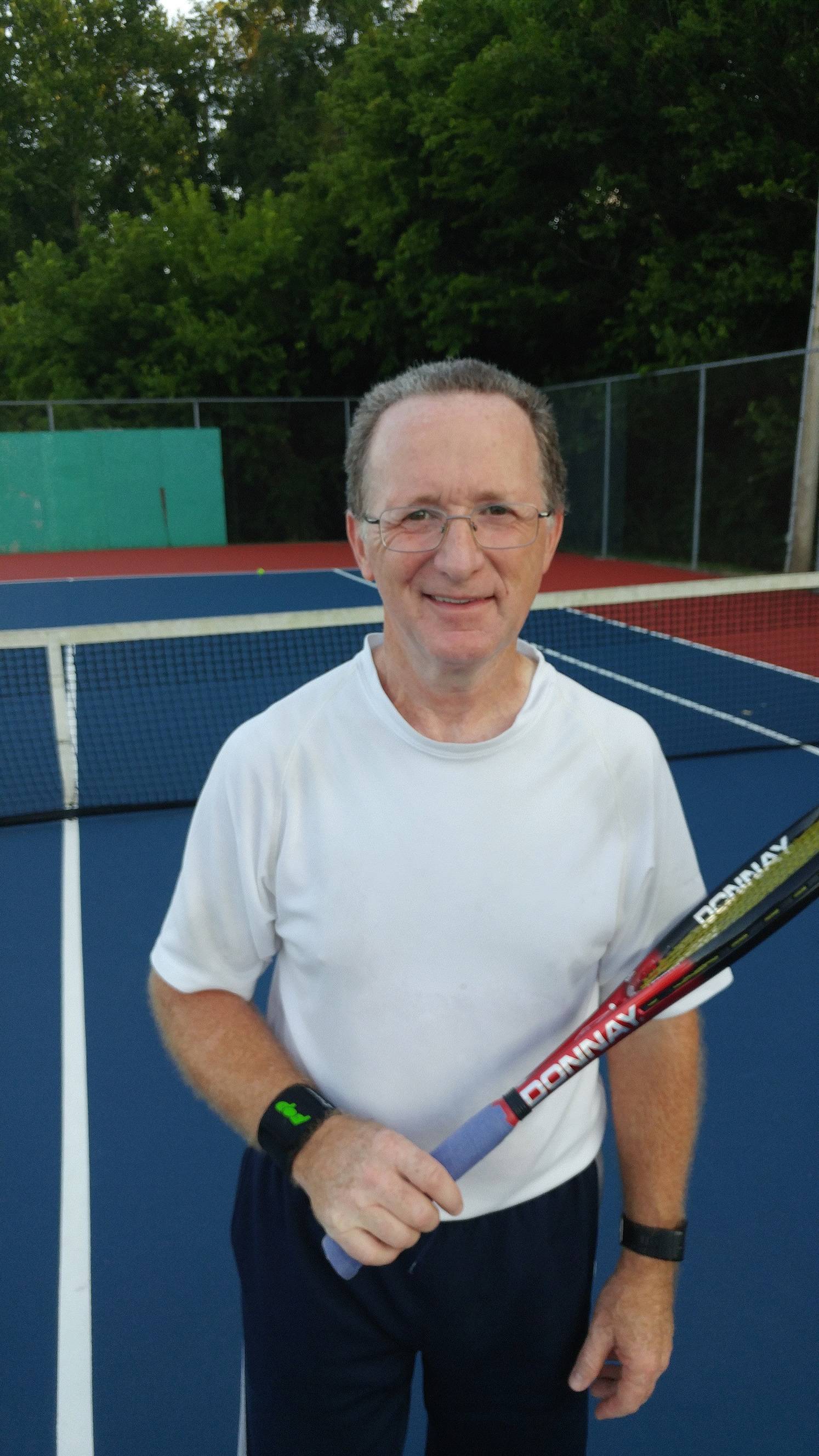 'THANKS SO MUCH FOR MAKING ARM-SAFE RACQUETS'
- Wesley Albright, Shoals, IN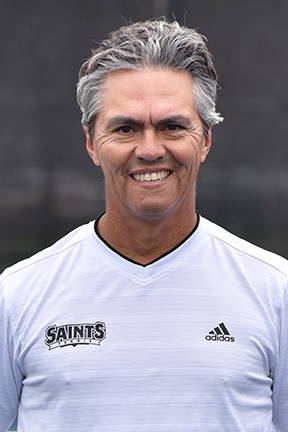 "Shock has to go somewhere, The Babolat AeroPro was the worst for my arm and the Wilson Blade torqued on off-center hits." He was diagnosed with a tear in his hitting shoulder, but says "I'm not a big advocate of getting the surgery."
-Sal Casillio, San Antonio, TX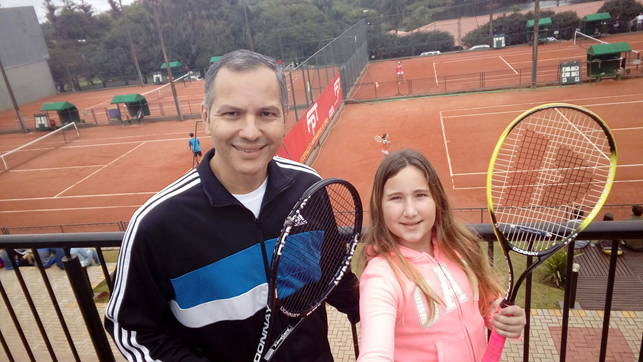 "The Only Racquet I Allow My Family To Use"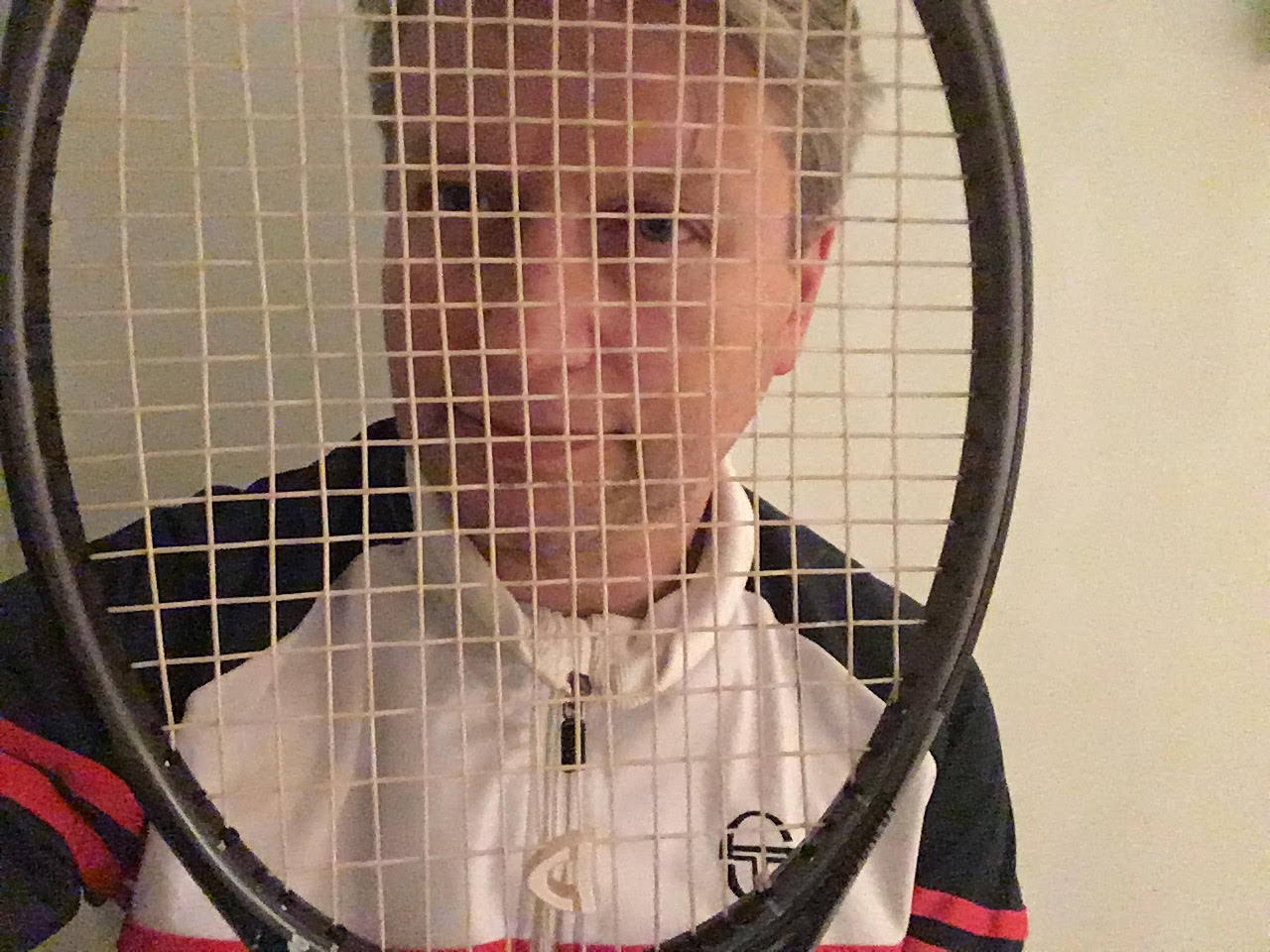 "I probably have one of the largest original Donnay collections in Europe -- more than 30 frames, like the Pro One 18x20 and the unique X-Dark Red that are exceptional but highly underrated sticks."
-Lambros Papadias, Brussels, Belgium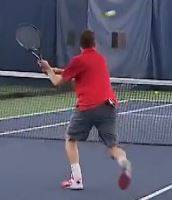 "More Power than the "viagra"
-Alfie Liebmann, Aventura, FL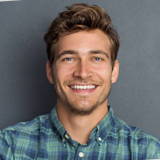 "DONNAY PROVIDES ALL THE COMFORT I WANT, WITHOUT SACRIFICING TOUCH AND FEEL"
- Jason R. Wells, St. Petersburg, FL
"Not even an oasional tender elbow now"
-- Joe Liebexchuez, Redwood City, CA
"Switching to Donnay and my exercises have kept my arm healthy"
-- Landon Switzer, Centennial, CO
"I never realized that at 4-foot-11 I could get so much power from a tennis racquet"
-- Nancy Roe, Loveland, CO
"The performance of the best frames but they also protect my arm"
-- Alvaro Sande, Scottsdle, AZ
"My elbow pain ceased after the fourth time I played with the Donnay"
-- Benoit Heuchenne, Vietiane, Laos
"More power than my old racquet, but not more than I can control"
-- Bob Spatz, Novato, CA
"How do you get so much power out of such a thin 17-mm] beam [in the X-Dual Silver}?"
-- Dana Schweitzer, New York, NY
"You can even hear the comfort at first hit from the muted sound that comes when the ball hits the stringbed"
-- John LeBeau, Des Moines, IA
Back when tennis racquets were made from trees, a company called "Donnay" owned and operated by a Belgium furniture company, was by far the most popular tennis brand of racquets in the world.

It seems like every major champion and tennis great before the 90's used a Donnay racquet, from Rod Laver to Margaret Court and, of course, Bjorn Borg, who became as synonymous with Donnay as his "ice man" image for his calm-court demeanor..In 1981, Donnay produced the most racquets in the world, but the company was slow to transfer to graphite frames and pretty much sat out the decade until it remerged with its own graphite model that Andre Agassi famously used to capture his first Grand Slam title -- Wimbledon in 1992.

Oldest Tennis Racquet brand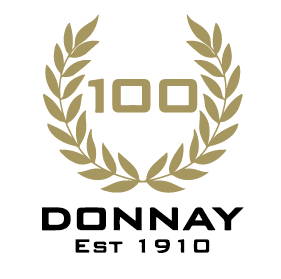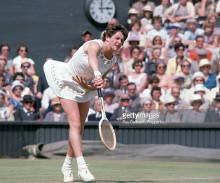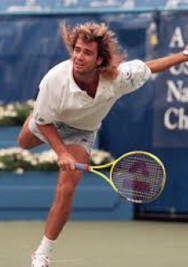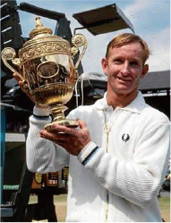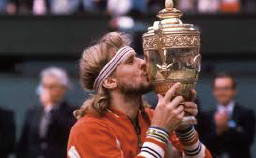 Brand New:
Racquet has not been hit. May or may not have been strung.
Grade A:
Racquet is in excellent condition. It exhibits very little use; wear is evident on grip and grommets only. May have minor paint defects.
Grade B:
Racquet is in great condition. It has been used and shows some minor cosmetic wear on the frame. Does not exhibit wear from play that exposes graphite. Frame is not damaged from strings as a result of poor grommet care.